Day 4). An awkward, timid woman buys a private island to get away
- only to discover strange inhabitants invading her haven .
– Cirque Du Solitary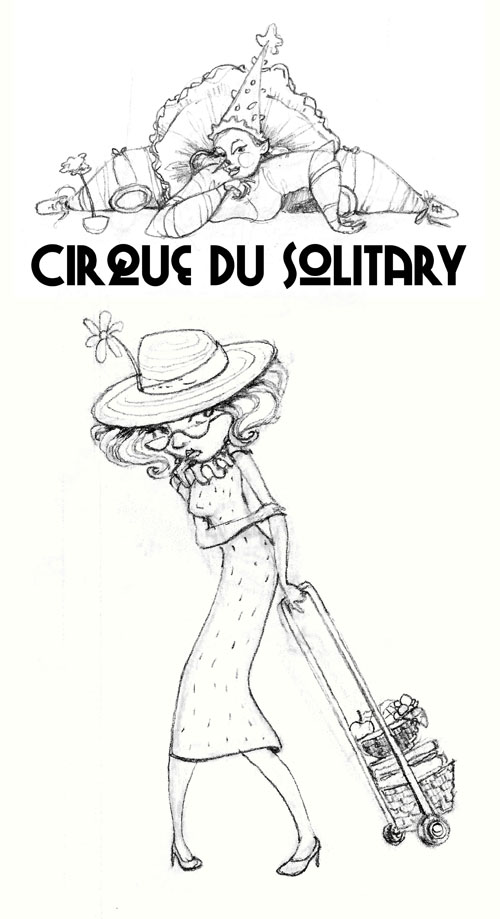 This solitary woman character is going to keep popping up in my stories
until I finally put her to good use. She came from a lady I saw on the bus :
she was so proper, lonely, self-romantic all at the same time. In her cart, she
carried classic novels and a picnic basket and she so fascinated me that I
never forgot her.
Here's the adaptation of the character by Jose-Luis Segura, a talented
overachieving alumni from Oatley Academy: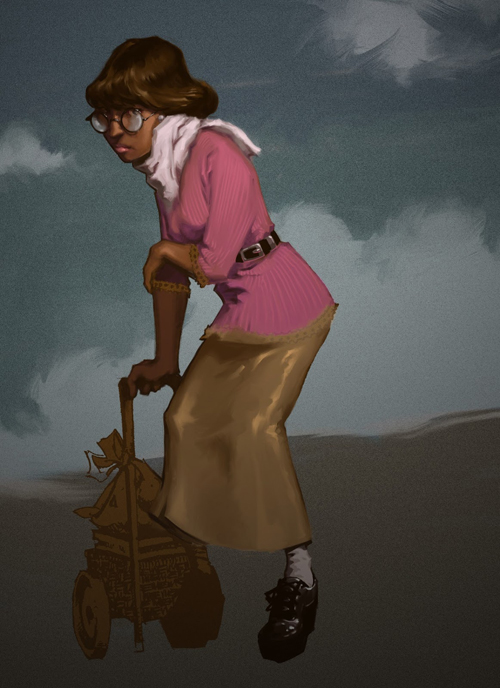 In this story, she'd be so painfully shy that the audience almost can't stand to
watch her (at first). It's too painful to live around people, so she purchases
the island, endures the flight out there, breathes a sigh of relief and then,
"What? Neighbors? What? They are descendants from circus people? What?
Circus is their culture and way of Life?" I drew a lot of images from
Cirque Du Soleil's new movie campaign and was fascinated by all the
various possibilities for characters.
"Save The Cat" genre for today : "Out Of The Bottle "
Rules: Wish (or anti-wish) granted with unexpected results.
Thanks for reading and please leave your thoughts in the comments below!
Misfit Supers $2 off code: T4G5TJQJ